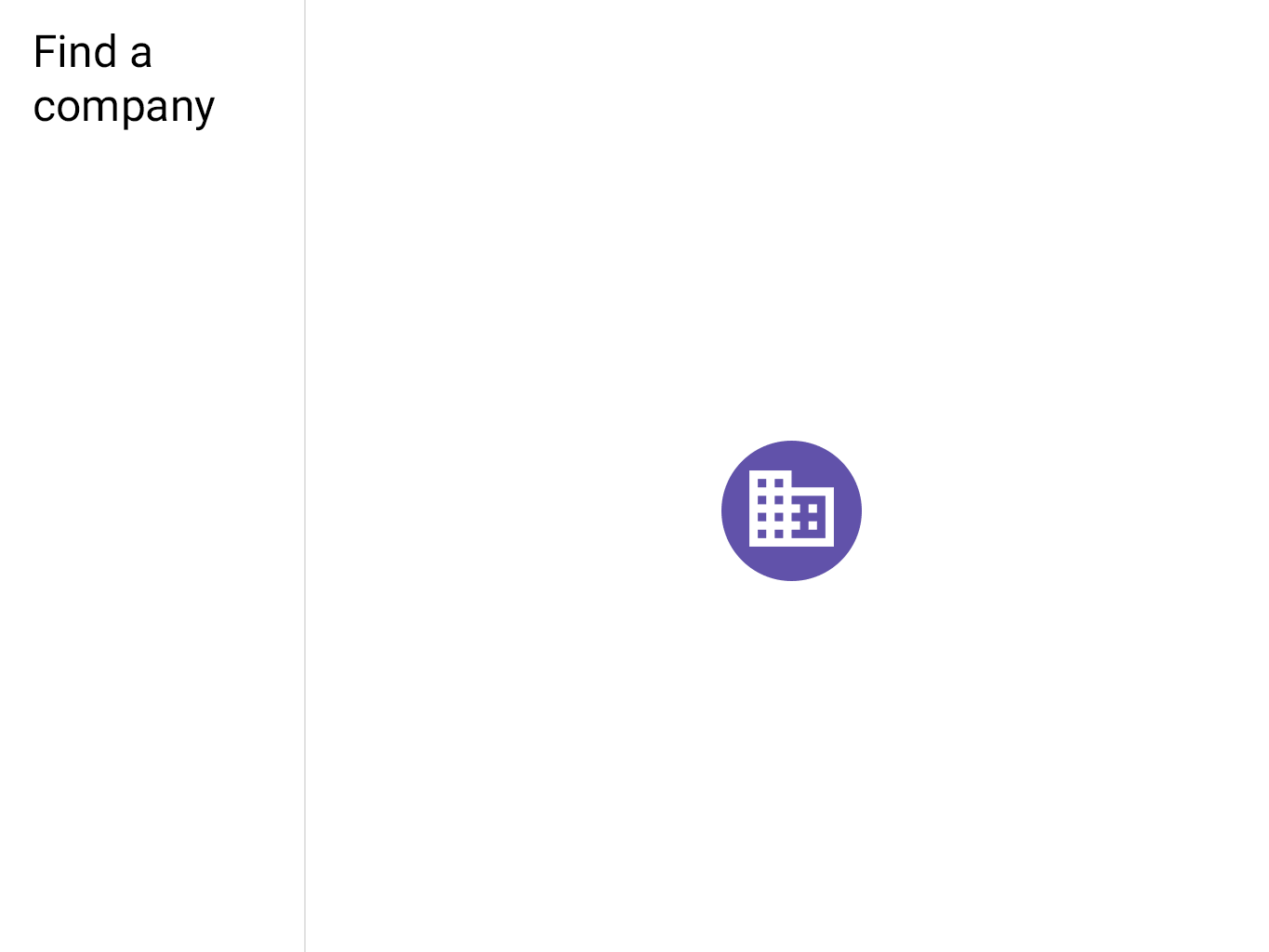 Numerable lets you explore UK companies, directors and owners, and discover the connections between them.
It is SaaS (software as a service) – a web app that runs in your browser on both computers and mobile devices. Just go to https://app.numerable.io/
Basic features are available without registration, but you get more if you register and login.
Registration and use is currently FREE while the software is in beta testing.
Features are grouped under 5 tabs:

Search
On this, the first page you'll usually see, you can:
search for any UK company by name or number
search for any UK officer (e.g. a director) by name
generate a list of 5 random companies
click through to any of the companies or officers that are listed
click on a star to add or remove a company from favourites (when you are logged in)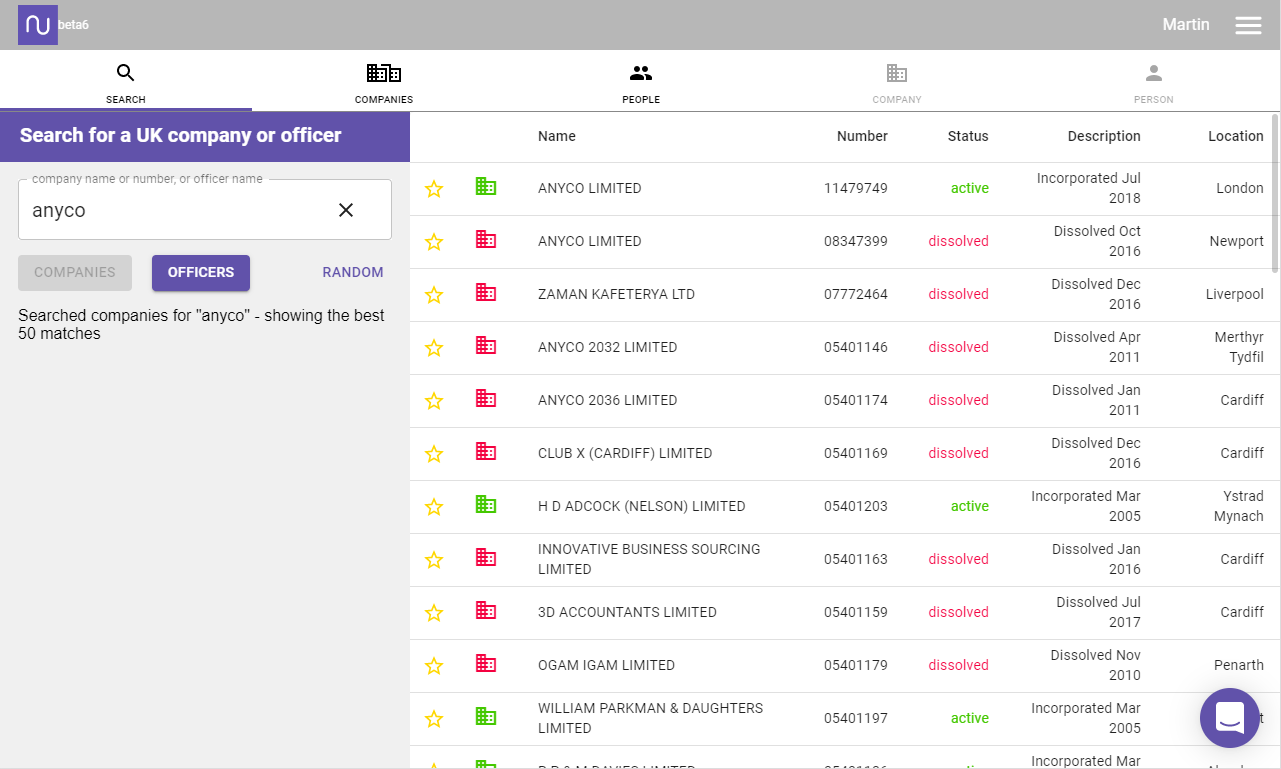 Companies
(only accessible when logged in)
This tab shows your list of 'favourite' companies – the ones you are most interested in and want to regularly look at. You can:
click on a company to view its connections and other information
click on a header to sort by those values
click on a star to remove a company from favourites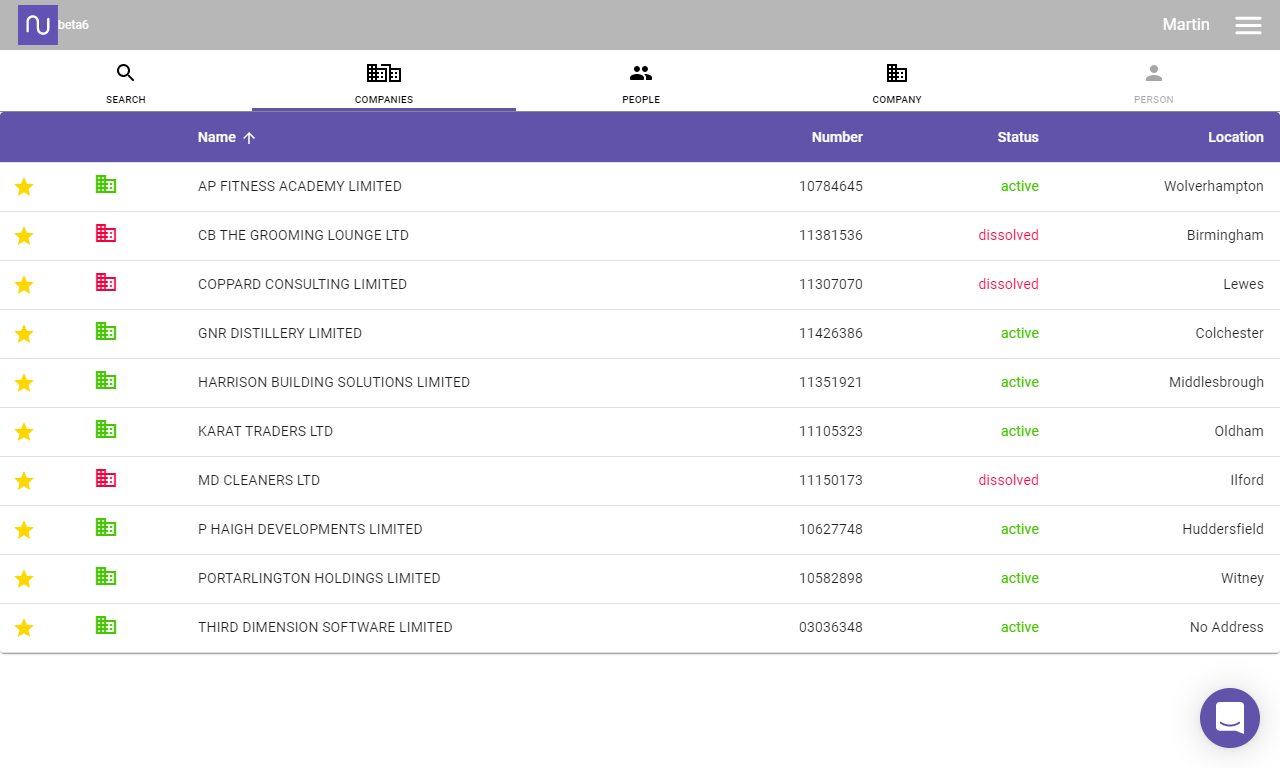 People
(only accessible when logged in)
This tab shows your list of 'favourite' people. You can:
click on a person to view its connections and other information
click on a header to sort by those values
click on a star to remove a person from favourites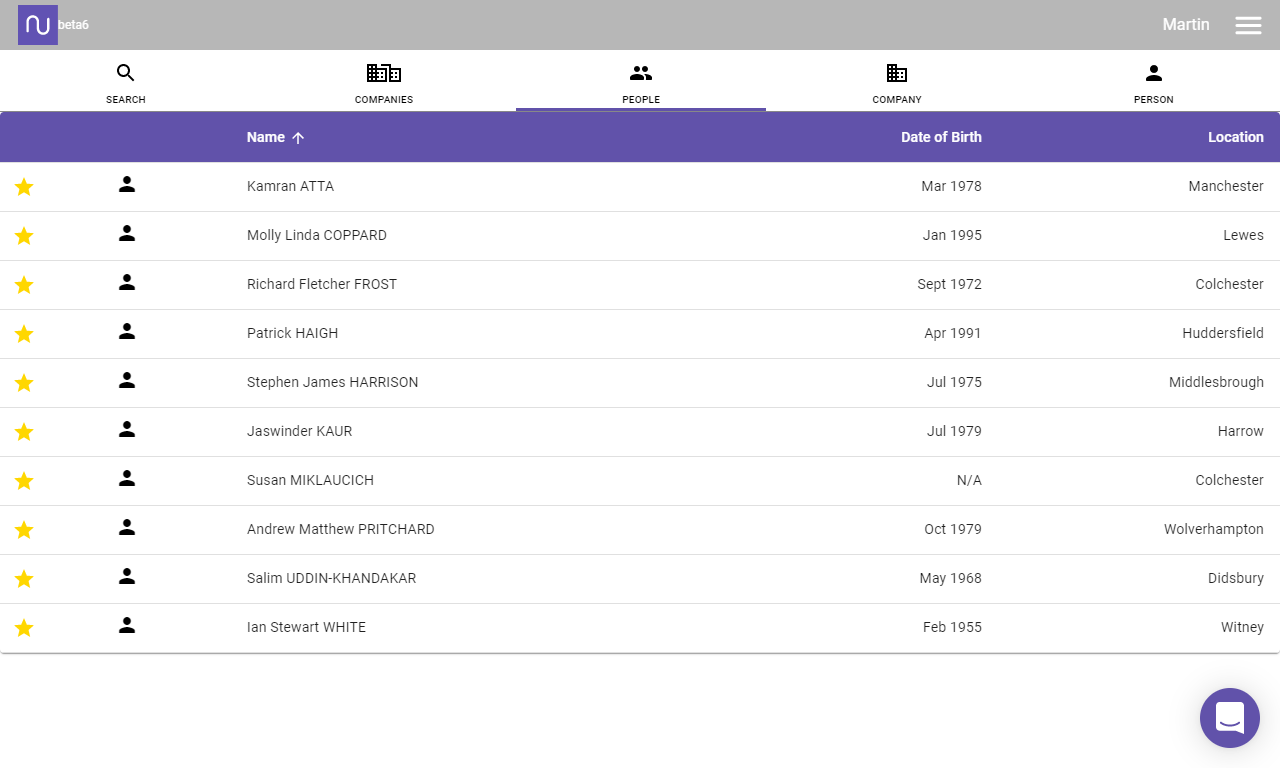 Company
This tab shows you information on a company (the 'focus company'). You can:
view the officers and owners of the focus company
switch between the connections diagram and a sortable table of connections
click on the checkboxes (when logged in) to see 2nd degree connections, past connections, and connections that do not overlap with the focus company
click on an officer or another of their appointments to learn more about it by making that person or company the focus
click on an arrow in the connections diagram to see more details of that role
click and drag on the circles in the connections diagram, to re-arrange them
click on a main menu item to view basic information, a map of the registered address, or the most recent accounts
click on the star to add the focus company to your favourites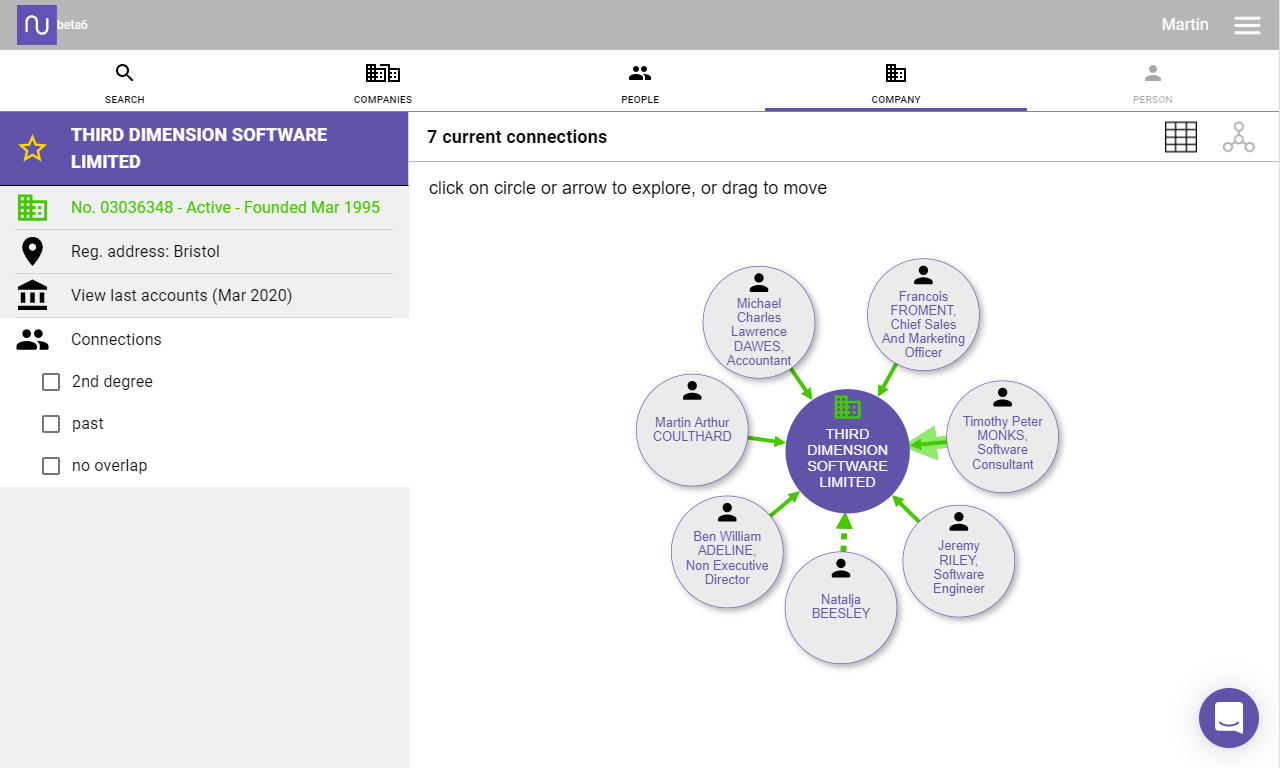 Person
This tab shows you information on a person (the 'focus person'). You can:
view the appointments of the focus person (and their ownership roles, after you have visited those companies)
switch between the connections diagram and a sortable table of connections
click on the checkboxes (when logged in) to see 2nd degree connections, past connections, and connections that do not overlap with the focus person
click on a company or another of their officers to learn more about it by making that company or person the focus
click on an arrow in the connections diagram to see more details of that role
click and drag on the circles in the connections diagram, to re-arrange them
click on a main menu item to view basic information, or a map of the correspondence address
click on the star to add the focus person to your favourites