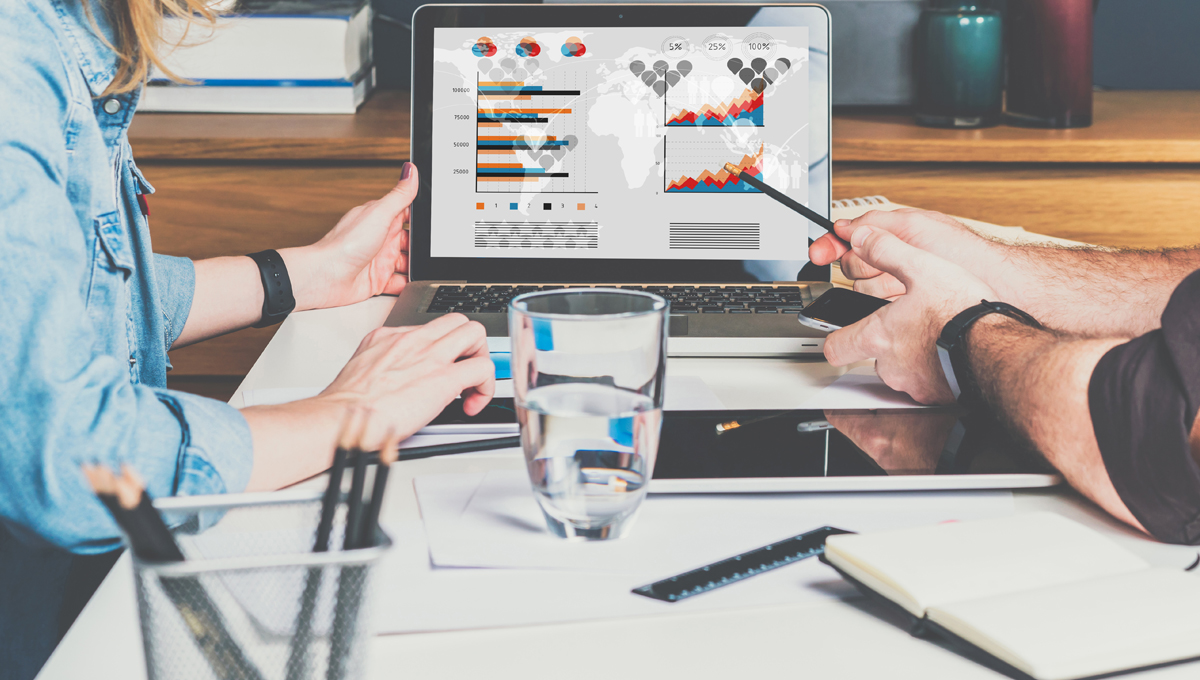 How to implement a profitable management reporting service
Accounting is taking a new direction. We've all seen it — cloud-based software and automation has stormed the gates but, in the settling dust, lie hidden challenges that we must address before embracing the new age.
More and more I'm seeing accountants and bookkeepers increasing their focus on advisory services, to complement more traditional compliance work. This has a lot to do with the increasing role of automation in accounting processes. With historically manual compliance responsibilities — such as interpreting receipts and data entry — becoming a job for the machines, many accountants are turning elsewhere to maintain a profitable business model. Management reporting is a desirable and potentially lucrative alternative, but to really add value and help clients better understand their finances, we have to report in a way that's easy for all audiences to grasp — and that's quite a challenge.
You can't risk your messages being lost in translation
When faced with the task of presenting clients with numerical and tabular reports, accountants and bookkeepers are encountering the age-old problem of information being lost in translation. We're accustomed to communicating in numbers — the language of our industry. On the other side, we have the owners and directors of small businesses; although experts in their markets, their ability to interpret numbers usually falls short of yours, so they don't see the full picture. As a result, there's a clear need for a management reporting solution for SMEs that's both effective for the client and profitable for the advisor.
The management reporting market is ready for change
So, what are the possibilities? Although QuickBooks and Xero are essentials in the initial stages of management reporting, the reports they produce are in conventional, tabular form. The rapid increases in their user bases means their focus remains on the core bookkeeping functionality, and the software's scope is limited to the output of numbers.
Spreadsheet software is widely used when it comes to analysing accounts and forecasting future performance. However, it's common to run into quality control issues when working with big spreadsheets across multiple pages, linked by many formulae, when that all rests on a foundation of manual input. The room for error is large. One miscalculated formula and you risk generating an incorrect number. Miss one critical input and the whole spreadsheet is wrong. You mislead your client and no amount of Excel graphics can save you.
There are dedicated accounting reporting apps out there, but most are complex and time-consuming. We often talk to bookkeepers who are far too busy to put hours into the steep learning curve involved in learning the app. Larger accountancy practices may have the hiring power to bring in experts that focus specifically on these apps, but smaller firms must look elsewhere for a cost-effective alternative.
There is also, of course, the big hitting business intelligence software that offers a wide range of features and integrations; but again, small firms rarely have the inclination or the necessary training to utilise them.
It's time for a new approach to management reporting
When it comes to the allocation of resources, time is a constant pain point for those working within smaller business models. It might take four or more hours at £100 an hour to produce a monthly management report pack using these complex systems, way too much for a smaller client. However, if accountants and bookkeepers could produce results in 30 minutes at a fraction of the cost, then management reporting is suddenly an affordable option for SMEs.
What if accountants and bookkeepers could quickly and efficiently translate numerical reports into meaningful visual plots and text explanations that really clarify this information? Consider what's really critical to the end-user: SMEs need consistent management reports that break down the performance of the last period, flag up any exceptional or unusual activity and outline expectations for the future. Clients should be able to understand and analyse causal relationships within their reports so they can action any unexpected changes. By adding visuals and text insights to the raw numbers, we can communicate critical information clearly and bridge the gap between the accountant and the smaller client.
Numerable is a game-changer
The trouble is that people have come to accept these restrictions as the status quo. I speak to many accountants and bookkeepers who don't even attempt to offer reporting services to smaller clients because they can't see how to turn a profit on it. We've developed Numerable so you can create an affordable and profitable management reporting service, turning figures into visual reports that help clients with limited financial expertise make smart business decisions.
Explore how you can add insights and value in just a few clicks, making advisory services for smaller clients cost effective by starting your free trial of Numerable today.